Premium PVDF Sheets 10mm 20mm Delivery To Europe Market
18-04-2022
Premium PVDF Sheets 10mm 20mm Delivery To Europe Market
PVDF=Polyvinylidene fluoride
PVDF sheet has good chemical corrosion resistance, dimensional stability, aging resistance, processability, fatigue and creep resistance.
PVDF sheet has higher stiffness and pressure bearing capacity than similar polytetrafluoroethylene, can work for a long time at 150 degree.
PVDF sheet is an excellent material for lining of chemical equipment, fluid treatment pipeline and other equipment.
PVDF sheet also is ideal material of storage tank and heat exchanger. Its good performance makes the equipment after lining meet the requirements of TOCS and flame retardant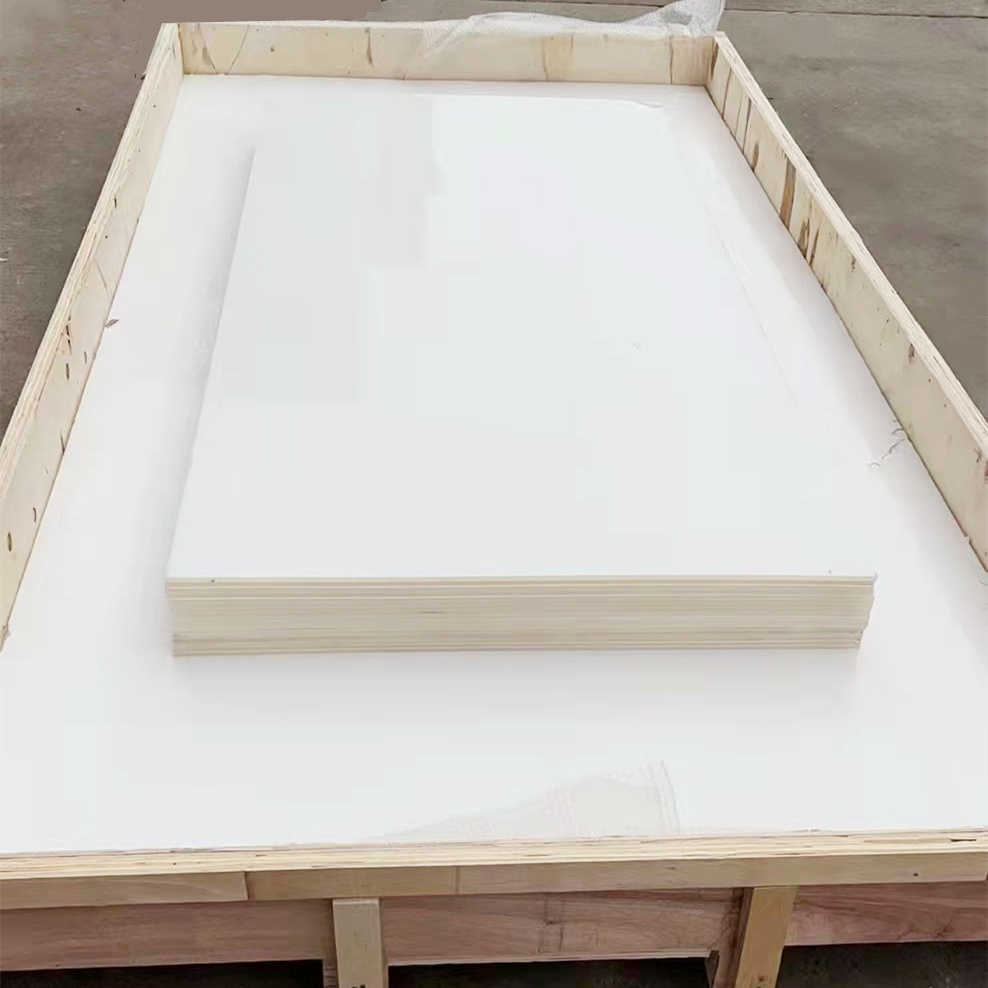 PVDF has been widely used in the storage and transportation of high-purity chemicals in semiconductor industry.
Applications: in the field of electronic industry, chemical devices, food processing machines, packaging machines, various parts, pipes, seals, pump parts, rotating discs, valves, slides, etc.
It is applicable to petrochemical, chemical, metallurgy, food, papermaking, textile, pipeline, seals, pump components, rotating discs, valves, check valves, extraction centrifuges, embedded gears, pipeline connections and sliding rails. Component manufacturing in the pharmaceutical and atomic energy industries.